Facial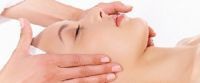 Click for Instant Gift Certificates
LIFTING MORE THAN YOUR SPIRITS!
Benefits Include
Restore muscle tone and elasticity
Improves lymph drainage
Unblocks "stuck energy" that creates facial holding patterns
Beautiful glow- enhances metabolic processes, greater blood and oxygen flow
Results we've seen
Decrease in under eye puffiness
Firmer cheeks and jaw line
Skin looks smoother and skin tone evens out
Youthful Glow!
Choose Your Treatment Goal
Toning and Tightening (in lieu of invasive surgery).
Series required two to three times per week for facial fitness.

Relaxing and Pampering Spa treatment
Symptomatic Relief and Healing Benefits
Express Bellanina Facial
$45/ 30 minutes
This shortened version of our Bellanina is cleansing and relaxing for people on the go.
Bellanina Facelift Massage -
$85 /75 minutes
Our signature massage for rejuvenating maturing skin. This treatment lifts, tones and firms facial muscles through a series of specialized facial massage strokes, leaving a glowing look for days. Regular and frequent treatments over time help the muscles to be firmer and tighter. We include a massage to the hands, feet, shoulders, neck and scalp in this ultra luxurious treatment.
Series is recommended for best results.
Series of 6, get the 7th free.
Series of 12, get the 13th and 14th free
Bellanina Ultimate Facial -
$110/90 minute
This is the results oriented facial featuring the best customized products for your skin type as well as tightening and toning massage from our Bellanina Facelift Massage protocol and adding an extra level of relaxation by starting with a 30 minute Massage to help you relax and unwind those tight back and leg muscles and we finish your treatment with a paraffin hand and foot treatment. You will feel like you are floating in the clouds. Plus you receive a take home 10 Step Self Massage Techniques for use at home to continue the benefits and a sample of the Honeylift Massage Lotion.