dōTERRA® Spa Services
dōTERRA® Spa Services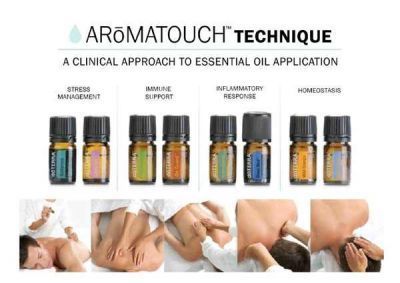 Swedish Massage
Pamper your body and your mind with our doTERRA Swedish Massage. This massage, includes long, flowing and connective strokes, often directed towards the heart. This is designed to promote circulation and achieve optimum relaxation while incorporating the power of doTERRA CPTG Certified Pure Therapeutic Grade® essential oils. Enjoy a grounding finish to your massage that is intended to reduce your stress and promote relaxation from within.
Deep Tissue Massage
A doTERRA Deep Tissue Massage is perfect for those dealing with aches and discomfort; such as tense necks, lower back discomfort, or aching shoulders. This massage focuses on realigning deeper layers of muscles and connective tissue to restore your body to its best state. Our massages end with a calming routine that utilizes the power of doTERRA CPTG essential oils and leaves you feeling grounded and rejuvenated.
Prenatal Massage
We offer prenatal massages, please call for details.
Signature Facial
This luxurious head-to-toe spa experience is designed for skin rejuvenation. During this 60 minute Signature Facial, you'll enjoy a relaxing experience using doTERRA exclusive skin care lines. During your facial treatment, you will be pampered with an indulgent massage of your shoulders and neck as well as your arms, hands, and feet. We further customize your treatment by utilizing doTERRA essential oils of your choice. This facial is designed for those who want to incorporate a unique spa experience into their wellness routine. Make a commitment to pamper yourself. You deserve it!
Express Facial
This thorough and relaxing facial includes deep cleansing, exfoliation, and a pampering massage of either your hands or feet – all in 35 minutes! Choose from our selection of essential oils to enhance your experience and to relax and de-stress. Our professional estheticians will provide a tailored facial protocol based on your skin type. The doTERRA Express Facial is perfect for busy moms and individuals who don't have a lot of time, yet want to experience the aromatic benefits of essential oils and rejuvenating ingredients of doTERRA skin care products.
AromaTouch® Technique
The AromaTouch Technique is an essential oil application to the back and feet. This 45 minute technique combines the unique benefits of human touch with the power of essential oils to create an overall wellness experience. Each essential oil in the AromaTouch Technique was selected for its individual aromatic properties, and for their aromatic properties when combined. The overall scent of the AromaTouch Technique is soothing, light, and pleasant to the senses.